Diploglossus pleii DUMÉRIL & BIBRON, 1839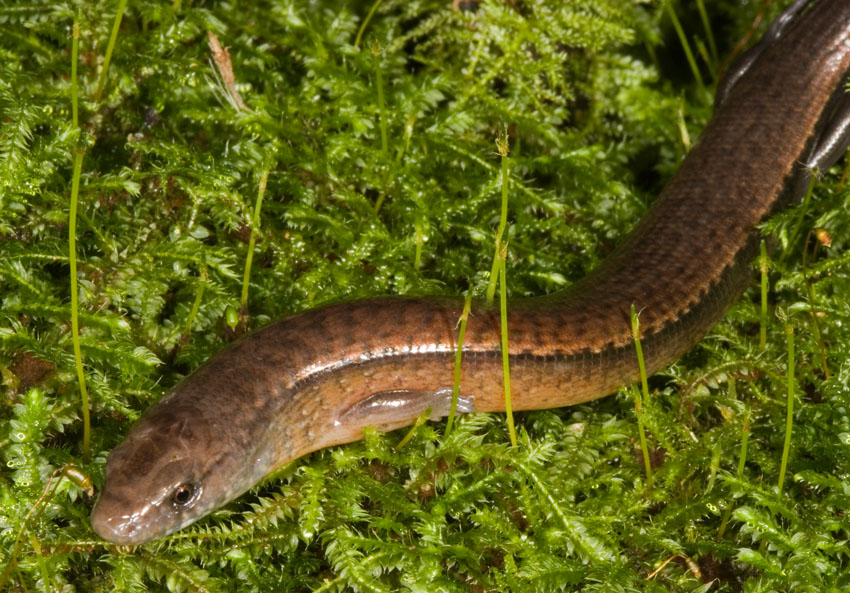 Can you confirm these amateur observations of Diploglossus pleii?
Add your own observation of
Diploglossus pleii »
Find more photos by Google images search:
Higher Taxa
Diploglossidae, Diploglossa, Anguimorpha, Sauria, Squamata (lizards)
Subspecies
Common Names
E: Puerto Rican Galliwasp
G: Puerto Rico Gallwespenschleiche
Spanish: Culebra de cuatro patas
Synonym
Diploglossus Pleii DUMÉRIL & BIBRON 1839: 605
Diploglossus pleii — BOULENGER 1885: 294
Diploglossus pleei — SCHWARTZ & HENDERSON 1991: 406
Diploglossus pleei — BLACKBURN 1999
Distribution
Puerto Rico

Type locality: see comment
Reproduction
viviparous.
Types
Holotype: MNHN-RA 2860
Diagnosis
Comment
For illustrations see Stejneger, 1904; Schmidt, 1928; Rivero, 1978. Terra typica: Martinique (in error).
References

Blackburn, Daniel G. 1999. Are Viviparity and Egg-guarding Evolutionarily Labile in Squamates? Herpetologica 55 (4): 556-573 - get paper here
Boulenger, G.A. 1885. Catalogue of the lizards in the British Museum (Natural History). Vol. 2, Second edition. London, xiii+497 pp. - get paper here
Brygoo, E. R. 1987. Les types d'Anguid és (Reptiles, Sauriens) du Museum national d'Histoire naturelle Catalogue critique. Bulletin du Museum national d'Histoire naturelle, Paris, 4e ser., 9, sect. A (Zool., BioI. & Ecol. anim.), (2), supplement, 3-20. - get paper here
Duméril, A. M. C. and G. Bibron. 1839. Erpétologie Générale on Histoire Naturelle Complète des Reptiles. Vol. 5. Roret/Fain et Thunot, Paris, 871 pp. - get paper here
Rivero, J.A. 1978. Los anfibios y reptiles de Puerto Rico. M. Pareja Montana, 16, Barcelona, Espafia: x + 152 + 148pp.
Schmidt, K.P. 1928. Scientific Survey of Porto Rico and the Virgin Islands: Amphibians and land reptiles of Porto Rico, with a list of those reported from the Virgin Islands. New York Academy of Sciences 10 (1):160 pp.
Schwartz, A. & Henderson, R.W. 1991. Amphibians and Reptiles of the West Indies. University of Florida Press, Gainesville, 720 pp.
Stejneger, L. 1904. The herpetology of Porto Rico. Rept. United States Natl. Mus. 1902: 549-724.

External links
Is it interesting? Share with others:
As link to this species use URL address:

https://reptile-database.reptarium.cz/species?genus=Diploglossus&species=pleii

without field 'search_param'. Field 'search_param' is used for browsing search result.