Celestus barbouri GRANT, 1940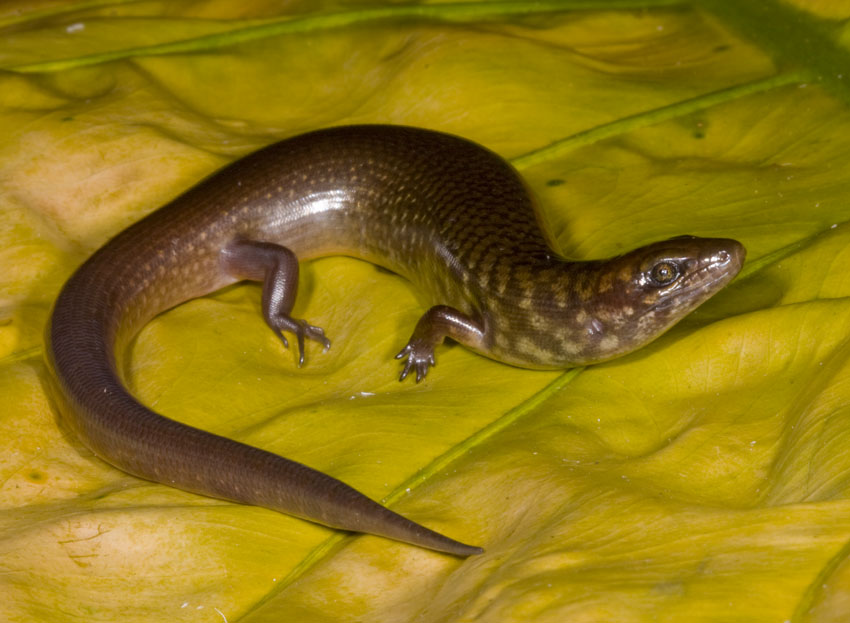 Can you confirm these amateur observations of Celestus barbouri?
Add your own observation of
Celestus barbouri »
Find more photos by Google images search:
Higher Taxa
Diploglossidae, Diploglossa, Anguimorpha, Sauria, Squamata (lizards)
Subspecies
Common Names
LIMESTONE FOREST GALLIWASP
Synonym
Celestus barbouri GRANT 1940: 101
Diploglossus barbouri
Celestus barbouri — SCHWARTZ & HENDERSON 1991: 367
Celestus barbouri — WILSON 2011
Distribution
Jamaica

Type locality: Mandeville, Manchester Parish, Jamaica.
Reproduction
viviparous
Types
Holotype: MCZ 45169.
Diagnosis
Comment
Etymology
Named after Thomas Barbour (1884-1946), Associate Curator of Reptiles and Amphibians (1923), and, later, Director (1927) of the Museum of Comparative Zoology at Harvard.
References

Beolens, Bo; Michael Watkins, and Michael Grayson 2011. The Eponym Dictionary of Reptiles. Johns Hopkins University Press, Baltimore, USA - get paper here
Cousens, Penny Norseen 1956. Notes on the Jamaican and Cayman Island lizards of the genus Celestus. Breviora (56): 1-6 - get paper here
Grant, C. 1940. The herpetology of Jamaica Il. The reptiles. Bull. Inst. Jamaica., Sci. Ser. 1: 61-148.
Loveridge, Arthur 1946. Thomas Barbour, Herpetologist: 1884-1946. Herpetologica 3 (2): 33-39 - get paper here
Schwartz, A. & Henderson, R.W. 1991. Amphibians and Reptiles of the West Indies. University of Florida Press, Gainesville, 720 pp.
Valencia, J. H., K. Garzón-Tello & M. E. Barragán-Paladines 2016. Serpientes venenosas del Ecuador: sistemática, taxonomía, historia natural, conservación, envenenamiento y aspectos antropológicos. Quito, Ecuador, Fundación Herpetológica Gustavo Orcés, Universidad de Texas, Fondo Ambiental Nacional, 652 pp. [review in HR 49 (1): 152, 2018]
Wilson, Byron S. 2011. Conservation of Jamaican amphibians and reptiles. In: Hailey et al., eds, Conservation of Caribbean Island Herpetofaunas Volume 2: 273-310

External links
Is it interesting? Share with others:
As link to this species use URL address:

http://reptile-database.reptarium.cz/species?genus=Celestus&species=barbouri

without field 'search_param'. Field 'search_param' is used for browsing search result.